How To Play
Welcome, space trader! This game is all about spotting good value for money.
Three space shopkeepers will offer to sell you ten different goods. For each one, you need to pick the best deal.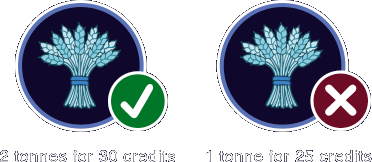 Remember, value for money doesn't mean the cheapest overall price – it depends on how much you're getting as well.
You could use a calculator to help you out!
Continue